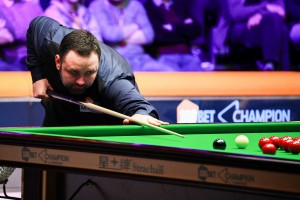 Stephen Maguire produced the most emphatic performance of this year's 188BET Champion of Champions, comprehensively beating Mark Selby 4-1 at Coventry's Ricoh Arena.
The Scot had top runs of 134 and 76 on his way to a very comfortable victory over the world number one, and will play either Barry Hawkins or Mark Allen in tonight's Group 2 final.
Feeling fresh having not played since the European Tour's Ruhr Open, Maguire pounced after Selby left the opening red over the corner pocket by producing a classy 134 clearance to take the first frame.
He was in first in the second before breaking down on 41, but was let back in after his opponent missed a cut while on a break of 55. Following a lengthy safety battle, the world number 15 knocked in a cracking long pink and sunk the black to go double his lead.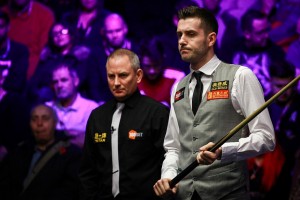 Maguire was comprehensively beaten 4-1 by Judd Trump in his opening game here last year, but moved himself a frame away from victory with a nice run of 76.
Leicester's Selby stopped the rot with a 62 to pull one back but the reply was short-lived, as runs of 30 and 45 were enough to see Maguire record his first win over the Jester in five attempts.
"I played well," he reflected. "I got off to a good start – you can't ask for anything better than a century break from your first shot at the table. It set the standard and I kept it up, so I was quite pleased.
"I don't know [how close I was to playing my best], I just try and pot them. I don't know how well I can play but I certainly know how bad I can play."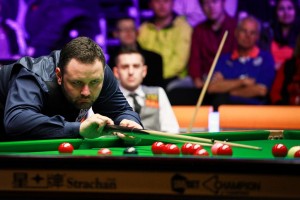 Maguire admitted that feeling fresh after over a month off certainly helped his cause, but insisted that the opening frame was the key to victory.
"It played to my advantage in the end. I am not sure if Mark felt a bit tired as he has done a bit of travelling. But it could have worked the other way if Mark gets off to a good start and I haven't had a lot of table time in the last month. It was more important for me to get off to a good start today and that was the difference in the end.
"Barry and Mark are both great players. I grew up with both of them and I am quite friendly with them so, whoever it is, I can watch them twitching about now while I relax."