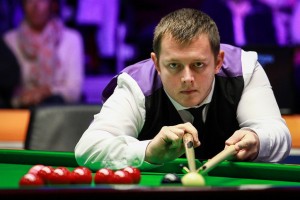 Mark Allen will play Stephen Maguire in tonight's Group 2 final of the 188BET Champion of Champions, after beating Barry Hawkins 4-2 at Coventry's Ricoh Arena.
The 'Pistol' continued his good form having won the European Tour's Bulgarian Open on Sunday, making a top break of 105 to secure his first win in three attempts at this event.
In a battle of the left-handers, Allen pounced in the opening frame after Hawkins missed a fairly simple pink to the right centre before making a century.
The 'Hawk' responded brilliantly, though, with a ton of his own as he knocked in a 131 before a run of 37 helped him on the way to going 2-1 up.
At that point, the world number eight had scored 201 points without reply and he looked good to extend his lead in the next frame.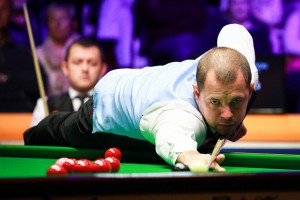 He missed a black off its spot which would have been frame ball, however, and Allen took full advantage by clearing the colours to level things up once again.
It proved to be the turning point in the match as, after a scrappy opening to the fifth frame, a run of 53 was enough to move the world number 11 one away from a first victory at the Ricoh.
He needed no second invitation as a run of 49 closely followed by one of 34 and with that secured his place in tonight's group final.
"It hasn't been a good hunting ground for me but it has only been two events where I have lost first round here," he observed. "You are playing top players in the world, people who have won events, so there is no disgrace in that but it is nice to put it right this week.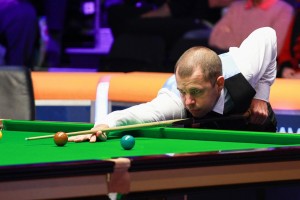 "Barry was dominating at that stage [when he missed the black off its spot]. Good safety and good long potting was keeping me frozen out of the game and he would have deserved to be 3-1 up, but those sort of shots can change matches and it did today because after that Barry missed one or two changes and I started to get the white under control and didn't miss too much myself.
"I am disappointed I didn't win the last frame in one visit and gave Barry a chance to get back into it but it is nice to get a win against such a top player.
"If I am hyper-critical, I am probably still not that happy. I am happy because I have won an event and I am still in this tournament but I still feel I am miles away from my best form, and there is plenty more to come if I keep going in the right direction and keep working hard on the things Terry Griffiths has been giving me to work on.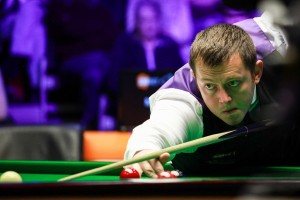 "It is good to still be in events and get to later stages but it doesn't necessarily mean you are playing that well. There's lots to improve on but as long as I am still in these events I can do that.
"Stephen is probably my best mate on tour so I am sure there will be a bit of banter flying back and forward beforehand. Strangely, considering I have been a pro for 11 years now, we have only played twice before. We have both been top 16 players for a number of years so it is surprising to play so little.
"It is 1-1 between us so hopefully I can get the better of him tonight. It will be a tough match; he played very, very well against Selby.
"You know what you are going to get with Stephen, he scores heavy, he is very aggressive and if you beat him he might give you a dig in the nose! It will be good fun tonight; I am looking forward to it."