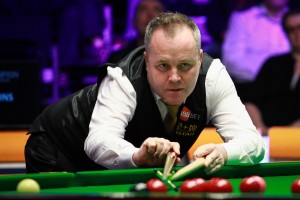 By Jonathan Davies
John Higgins recorded his first 188BET Champion of Champions win after recovering from an early scare to round off a 4-2 victory over Ali Carter at the Ricoh Arena.
Higgins was sat in his chair as Carter came flying out of the blocks with a stunning 128 clearance in the opening frame, but produced hard competitive snooker to reel off four of the next five frames and secure his passage into tonight's Group 1 final.
The four-time world champion comes into the event as the form player of the season, having already won the Australian Open and International Championship, but it looked like he would have his work cut out this afternoon when Carter opened with a century.
He responded well, however, as he pounced on a couple of safety errors from 'the Captain' to level with a top run of 43.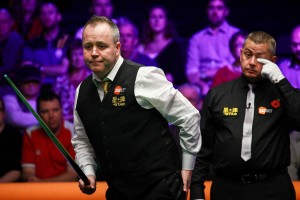 While Higgins was not at his dazzling best, his play was generally solid and he took the next two frames to move one away from victory as Carter struggled to build momentum.
The Paul Hunter Classic winner kept the match alive with an impressive run of 124 but Higgins responded with a 64 to seal his place in tonight's group final, where he will play either Joe Perry or Michael White.
"Ali probably played the better quality snooker; I don't think I had one frame-winning break whereas Ali had two," he said.
"I managed to get two or three chances to just win a frame and I am happy to win. He is a tough, tough player to play against. He is a great cueist and I thought he was hitting the ball really well but he missed a couple and I got a few flicks which, over a short distance, can make the difference.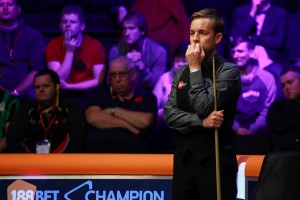 "I had a chance to make frame-winning breaks but I was running out of position, so I need to improve to beat Joe or Michael tonight, that's for sure.
"It is [good to win here for the first time]. It is a great tournament you want to do well in but I have lost quite easily my two matches in previous years, so it is good to come and have a win and have a chance to get through to the semi-finals. It is race to 11 now and I think all the players enjoy the longer-frame format.
"I am confident I can produce a performance tonight to get me through – that is the be all and end all. Being confident that you have the game in there is half of the battle.
"Michael and Joe have a tough game now and I want that to go as long as possible, but that is a very even game and should be a good one."